Kickapoo Preserve own from $1,279/mo*
Community Description
Have you ever wished your home wasn't 10' from your neighbor's home? Wished you didn't have to wake up at 7am on a Saturday morning to the sound of your neighbor mowing his grass right outside? If you answered yes to either, or if you are looking to stretch your legs on a larger lot then Kickapoo Preserve is perfect for you! Beautiful new homes on oversized homesites (all minimum of ¾ of an acre) are the norm in this conveniently located community.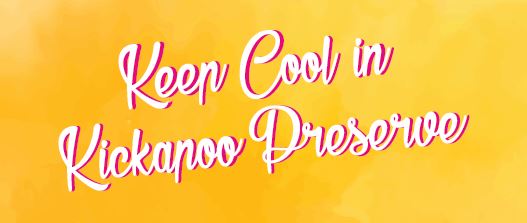 On May 19th, we're Keeping It Cool in Kickapoo Preserve with a Popsicle Party!
Grab your friends, enjoy pulled pork sandwiches and refreshing popsicles, and tour our acreage homesites. Many homes are available for move-in just in time for summer!
For more information, and to RSVP, visit here.
29850 Deerskin Drive
Hockley, TX 77447
12:00pm-2:00pm
Community Highlights

Community Highlights
Acreage Homesites
Low Tax Rate
Conveniently located to 1488 and 2920 in Close Proximity to the Grand Parkway

Information Center

Address: 29850 Deerskin Drive, Hockley, TX 77447
Phone: 877-744-6047
Hours
Monday-Saturday: 10:00am - 7:00pm
Sunday: 12:00pm - 6:00pm
* P&I. Price $256,990, 3.5% Down, 4.50% Fixed, 30 Year Term, OAC from third party lender. Prices and rates subject to change without notice.