Benefits of Buying a "Quick Move-In" Home
Buying a home brings all different kinds of emotions – it's exciting, it's confusing, it's exhausting, and it can be stressful. Your home is where lifelong memories and traditions will be made. Friends and family gatherings will take place. Home ownership is a huge decision and it is important to know your options when buying.
Whenever your purchase your home with First America Homes you have two options – move in ready home or build your home. Both are great options however depending on your preferences and timeline, one might be better than the other.
Here are the benefits when you choose a First America "Quick Move-In" home: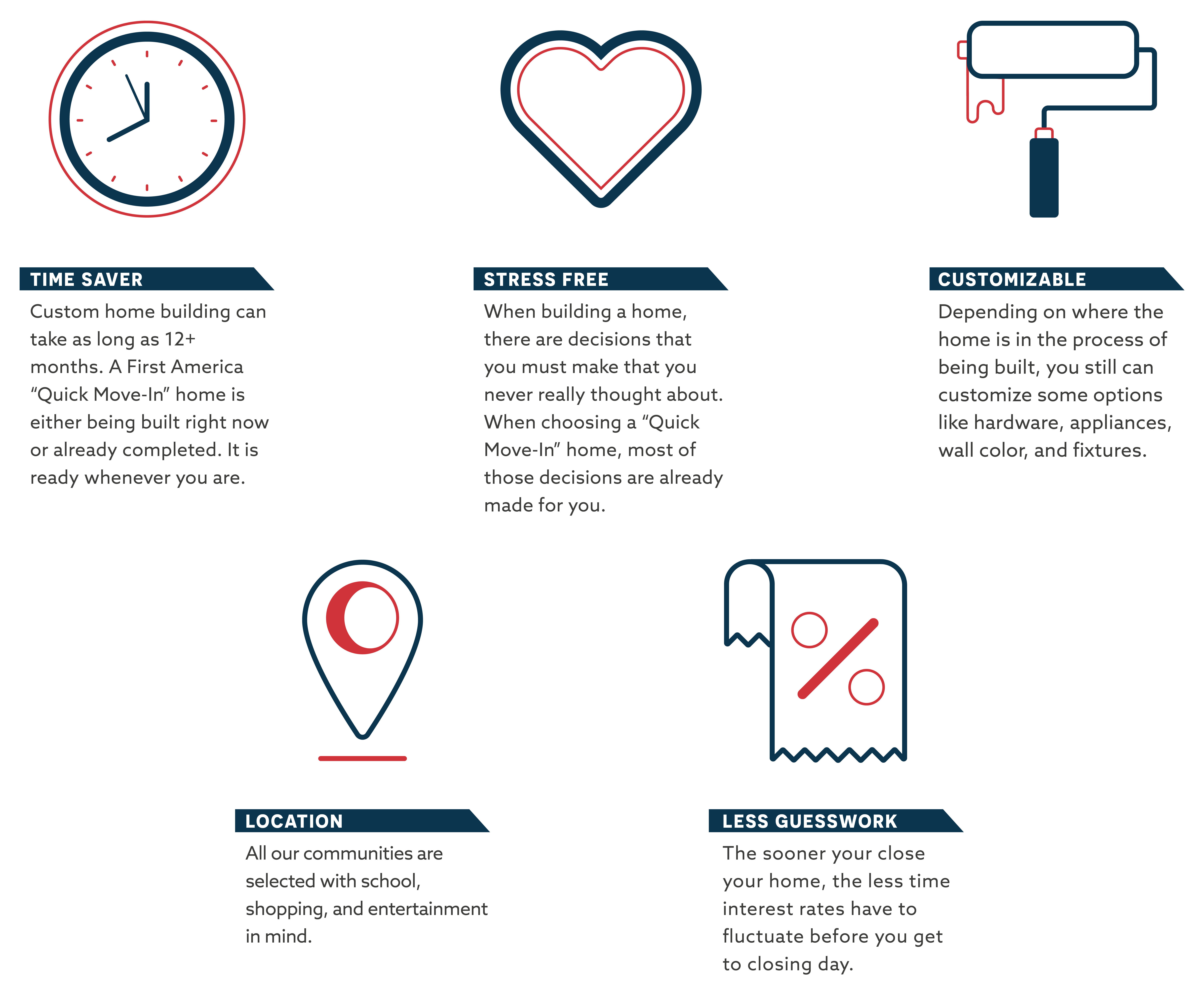 Ready to find your perfect First America "Quick Move-In" ready home? Click here to see our available homes: www.firstamericahomes.com/available-homes
Archives