We're on the move!
We are thrilled to announce brand new single-family homes are coming to the San Antonio area this fall. First America Homes, a Signorelli Company, is one of Houston's fast-growing homebuilders, helping thousands of families like yours into new homes since our 2010 inception.
We are excited to be expanding to the Central Texas region, with our first two communities being Hickory Ridge and Jordan's Ranch! New homes in San Antonio coming soon!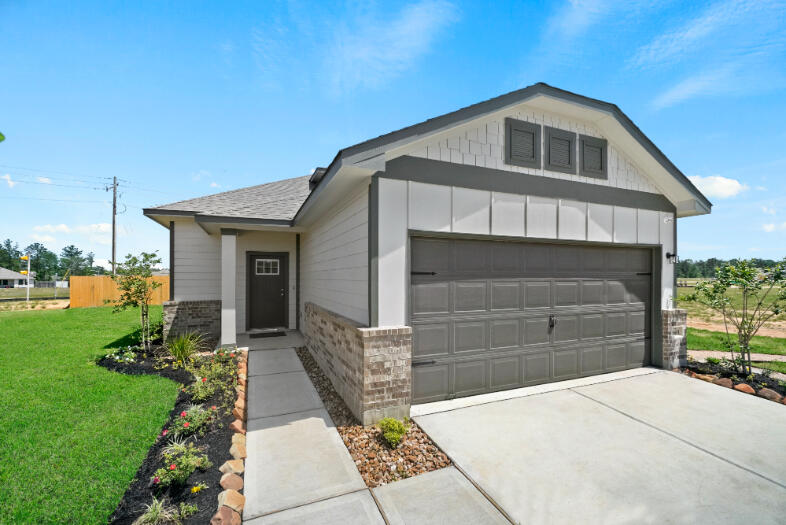 join the interest list!
Join the interest list to be the first to hear updates and be among the first to choose your new homesite in one of our 2 San Antonio area communities! Stay tuned for special pre-construction pricing coming soon!
What Our Customers Are Saying
"My construction manager has been wonderful - thank you!!!" - Pine Meadows

Testimonial by Ms. Baumann | 5 Stars

"Everyone we worked with during our home purchase was wonderful. This was a stress free purchase. Everyone was very helpful."

Testimonial by Mr. and Mrs. Drake

"Our sales manager was great dealing with all our calls and questions!" - Kickapoo Preserve

Testimonial by Mr. & Mrs. McCoy | 5 Stars

"My sales consultant was so easy to work with. He answered all of my questions and text messages right away. It was a pleasure working with him. My construction manager corrected all of my concerns and was also a pleasure to work with. I would highly recommend First America Homes to anyone looking to build a home or buy a new construction home." - Sorrento Bay

Testimonial by Ms. Howle

"Our sales and construction team went above and beyond to resolve and address any issues/concerns. They are very personable and quick to respond. The lender was an amazing company as well!" - Granger Pines

Testimonial by Mr. & Mrs. Allen | 5 Stars

"My sales and construction team were very helpful with getting my new home finished and closed in a timely manner." - Fordland Estates

Testimonial by Mr. Ables | 5 Stars

"Sales Consultant and Construction Manager were both kind and always answered phone calls on weekends and holidays." - Granger Pines

Testimonial by Mr. Presswood | 5 Stars

"Very friendly and helpful. Would definitely recommend to future home buyers!" - Westlake

Testimonial by Ms. Kenefic | 5 Stars