We're on the move!
We are thrilled to announce brand new single-family homes are now open in the San Antonio area. First America Homes, a Signorelli Company, is one of Houston's fast-growing homebuilders, helping thousands of families like yours into new homes since our 2010 inception.
We are excited to be expanding to the Central Texas region, with our first three communities being Hickory Ridge, Applewhite Meadows and Jordan's Ranch! New construction homes in San Antonio now open!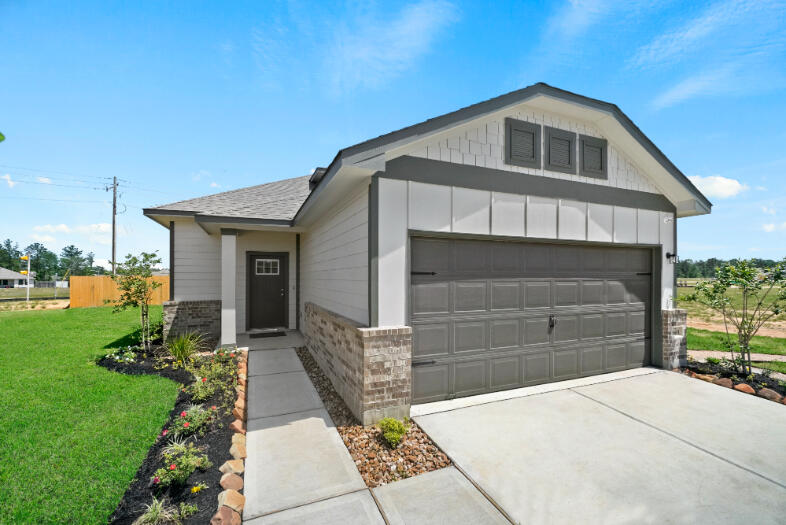 join the interest list!
Join the interest list to be the first to hear updates and be among the first to choose your new homesite in one of our 2 San Antonio area communities! Stay tuned for special pre-construction pricing coming soon!
What Our Customers Are Saying
"Definitely a raving fan of First America Homes. The house is absolutely a beautiful well-made home. The staff in the field and at corporate are so great to work with!"

Testimonial by Bradley Family | 5 stars

"Our sales manager awesome! She always returned our calls and found us the correct answer. Our construction manager was easy to work with and got the house done before the projected timeline." - Valley Ranch

Testimonial by McAdoo Family | 5 Stars

"Our sales and construction managers made our experience so enjoyable. They were both so helpful and informative." - Valley Ranch

Testimonial by Avila Family | 5 Stars

"Thank all of you for working with me to get all issues addressed and resolved quickly!" - North Lake Estates

Testimonial by Ms. Khoury | 5 stars

Great customer service and good in communicating all important information. Great team thanks to realtor Stephany Pacheco for referring us to First America Homes.

Testimonial by Ms. Palos

Our Sales Consultant and Construction Manager were awesome! Very intelligent and easy to work with. Would definitely recommend First America Homes to others

Testimonial by Mr. & Mrs. Arnold

"Everyone's work was amazing. Our sales consultant was awesome. I appreciated her hard work, dedication, and patience with us." - Towne Park Village

Testimonial by Mr. & Mrs. Johnson | 5 Stars

"Our sales and construction teams were all a great help throughout this whole process. Their hardwork and dedication definitely paid off for all parties involved. I'm excited and pleased with my new home!" - Leland Woods

Testimonial by Garcia-Villazana Family | 5 Stars